Craft Wines from Napa & Sonoma
Founded in 2010 in St. Helena as a small lot, craft wine company that focuses on unique family owned vineyard sites. MTGA officially stands for "Michael Todd Gustaf Anderson," though some more clever acronyms have been revealed over the years. At less than 1,000 case total production MTGA Wines pays homage to the four generations of the Anderson family who have worked in the Napa wine industry. We are excited to share our wines with you!
MTGAllocations
Wine Club
The quickest and easiest way to get in on new releases of MTGA. Simply choose which wines and what quantity of each, in 3, 6 or 12 pack formats, you would like to receive when they are released.
The MTGAllocation perks include, but are not limited to, complimentary visits for you and a guest, invites to winemaker events around the country and first access to new releases and additions to the MTGA lineup. Join today!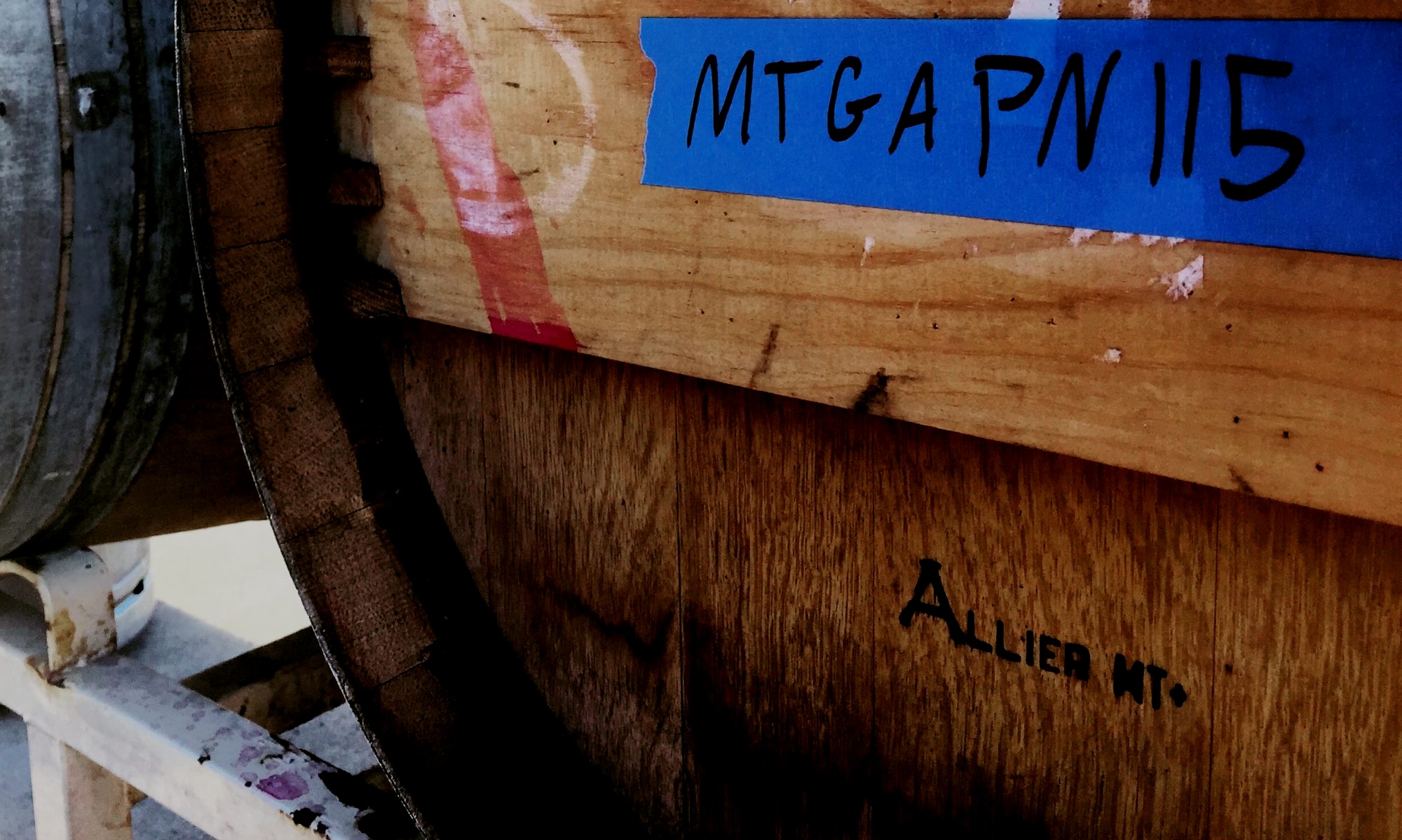 Our Cabernet Sauvignon is a force to be reckoned with and is one of our most sought after releases.
We are currently SOLD OUT of our Cabernet Sauvignon but will be releasing the new vintage fall 2019! To guarantee receiving this new release please sign up for our Wine Club.
Our allocated St. Helena Single Barrel Merlot is something that will change all hearts and minds about how awesome Merlot can be.
We currently have a wait list for this release. You can jump on the wait list by clicking below.
The MTGA flagship since our inception in 2010 has been our Merlot. Without a doubt it brings Merlot back to the table and has shown year after year that Merlot hasn't made a comeback…
…it has been here the whole time!
Tucked in a small nook just south of Santa Rosa Bennett Valley is an amazingly beautiful, cool-climate growing region that allows a bold and spicy style of Pinot Noir to thrive.
Literally doubling down on the "dry-ness!" Our killer summer sipper is back in action with the amazing 2018 vintage. Whether you are kicking back those freshly shucked oysters or just need a cold beverage while chilling by the pool the MTGA Dry Riesling can abide.
Bennett Valley "HBIC" Rosé
Oh yeah, that's right! Whether it is you yourself, a friend, colleague or spouse we all know a HBIC. This un-fined and un-filter rosé is an homage to the style of MTGA's very own HBIC.
The MTGAs:
Mike Anderson
Owner & Winemaker
Brittany Anderson
Owner & HBIC
Long before MTGA came to be, my family moved to the Napa area in the early 1980s to pursue their own winemaking careers by founding Anderson's Conn Valley Vineyards, Trespass Vineyards, Ghost Horse Vineyards and Eagles Trace. Needless to say we have more wine in our veins than anything else!
In 2010 I had realized that despite being a part of the winemaking process in many facets, I had never made a wine from start to finish without guidance. So with a picking bin in the back of a pickup truck, a set of pruning shears, picking lug, and some spare time I hand harvested my first batch of Merlot grapes in 2010.
Through 2011 I started hatching a plan to start what would become MTGA Wines (though the name came later). That fall I also ended up meeting my future wife and "HBIC" Brittany. A year later we had bottled that first vintage of MTGA Merlot and eventually released it in the winter of 2013, at which time it sold out in about two weeks. With that MTGA was officially in full swing!
Contact Us
Looking for more information on our wines, events or wine club? Please drop us a line!
We will get back to as soon as possible.
Cheers,
Mike & Britt